Services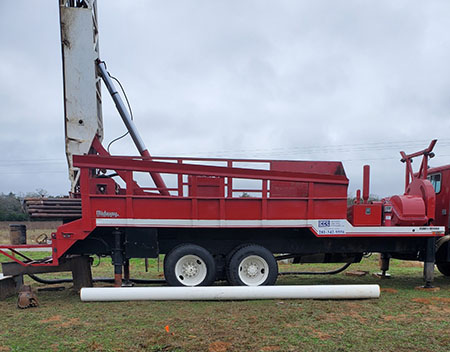 CCS has the skills and equipment to provide a range of services, including:
Cathodic Protection Surveys
Trouble shooting and field repair
Design and installation of all types of cathodic protection systems, from sacrificial anodes to deep well impressed current systems
AC mitigation
Shorted casing testing/repair
Air/Hydro-excavation Services
CCS owns and operates its own rotary mud drilling rig, water truck, and associated support equipment for the installation of deep well anode beds. By controlling the drilling operations in house CCS can efficiently manage and control the project schedule ensuring the timely completion of your project. CCS can safely and efficiently install impressed current systems in both pipeline ROW or operating plants.
CCS owns and operates an Air / Hydro-excavation system allowing for the safe exposure of buried pipelines or cables for cathodic protection works. Our crew can daylight buried utilities in an effort to eliminate underground damage due to excavation activities.